Custom Game Design
The Learning Key® has been a pioneer in designing custom learning-focused games and solutions for more than two decades. We are known for producing games which provide impact and longevity. Our games serve many applications. The use of serious games has grown dramatically in recent years, becoming a mainstream method to achieve business objectives (CEB in www.trainingmag.com Sept-Oct 2014). Their Global Assessment Trends Report Projections suggests that serious games and the gamification market will have an annual growth rate of 67% until 2018. An ASTD survey found 25% of responding organizations now use games for training and development. Our games have enough variety and challenge that they can be used and replayed for years. The design format makes changes easy, so you can keep the game current.
Board Games
The games developed by The Learning Key are effective because they serve a serious purpose, have lasting impact, can be reused for many years, and are engaging and fun. The approaches we use have long-term, strategic benefits and are useful when you need to:
Communicate a new organizational strategy
Help employees learn and retain information about your industry, company, or products
Integrate operations from multiple, distant sites or newly merged organizations
Teach how to use a new product, process, or system
Explain highly technical or compliance-related information
Use an engaging approach to foster discussion and practice for dealing with relevant situations
Our instructional and graphic design experts can translate your application into a powerful, visually descriptive, and colorful board game that is cost-effective, entertaining, and provides the results you need. Whether as a stand-alone product or as part of an existing program or current initiative, we can deliver the right solution for you. If you prefer an electronic version, we can do that too. Our educational board games are a great way to:
Facilitate active learning in a practical, "painless" way
Translate dry, complex information – making it interesting and memorable
Build team spirit and cooperation
Reduce dependence on an "expert". The game and the players are the teachers. This means they require minimal staff time. We can design your game so that a trainer needs only to give a brief introduction and debrief, freeing staff time for other projects.
Encourage teams to work together in solving problems, taking risks, and making decisions
Want more information? Contact Us! and look at our Products to see examples of our games.
Learning Tools
The Learning Key has created learning activities for hundreds of corporations, non-profit organizations, and educational institutions. Common elements are engagement, communication, and team play. Why? Because learning is reinforced when it is a team activity - hence our slogan, Play for Performance®.
Interactive learning tools are a mechanism for people to share best practices, experience, and stories without the usual baggage and complications. They invite discussion, problem solving, and competition which drives engagement.
Using team play in the activities we create offers a variety of team building and human resource possibilities. The best part of team play is the reinforcement that you don't win or lose alone – much like real life.
Want more information? Contact Us or visit the Store for our ready-to-use games which we can also customize for your organization!
Instructional Design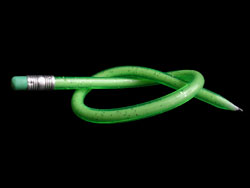 Industry reports state that companies annually spend $1,273 per learner and $105 billion on workplace learning and performance. That's a lot of money. Are your dollars well spent? Leverage your resources by partnering with The Learning Key instructional designers to create interactive training programs that build skills, ensure retention, and clarify understanding.
Develop custom-designed training programs linked to organizational goals and tailored to specific learning needs
Enhance your current training with learner-friendly interaction and activities
Team your subject-matter experts or SOP writers with us to produce training programs that engage employees
Increase training delivery skills with a train-the-trainer program or coaching
Developing training is time-consuming and often costly. Our instructional design services will ensure learning relevance, engagement, and retention. We can start from scratch, enhance your existing materials to create interactive, effective training with lasting impact, or begin with our training modules to save time - therefore moving quickly to pilot and launch your customized training program. We have developed hundreds of custom-designed training programs on technical and "soft-skill" subjects including:
Pharmaceutical knowledge –the pharmaceutical business, GCPs, SOPs, clinical development, project management, and CRA training
If you are looking for a partner to support your training design and development efforts, please Contact Us.
View a Sampling of Selected Client Projects
Need help with a design project? Contact Us!
Train-the-Trainer
The Learning Key® has helped hundreds of trainers refine their delivery and facilitation skills, as well as develop new approaches to bring action and engagement to their programs. We begin with what every trainer needs to know in order to deliver effective and successful training. This includes a brief refresher on the adult learning and motivation principles which are often ignored or unknown and emphasis on high impact alternatives to traditional classroom 'teaching.'
We help trainers improve their facilitation and training delivery skills and confidence. Participants will:
Develop practical skills for designing and delivering training programs
Learn ways to enhance a motivating learning climate
Build coaching and consulting skills for one-on-one training.
For additional information on train-the-trainer, please give us a call at 215-534-3363 or email us at info@thelearningkey.com.